If you want to set up some speakers outside of your house then you don't necessarily have to hire a professional installer. Obviously, using an installer give you peace of mind because they are less chances of making mistakes. However, an installer will charge a fairly high feet which you can avoid if you want to do the install yourself. However, there are certain things you should know before starting such a project. I will give you some recommendations which should help in your next speaker installation project.
Setting up speakers outdoors is more challenging than doing so indoors. First of all, outdoor speakers are usually mounted by using a specialized mount rather than just being placed on a solid surface. That is to keep the speakers safe in case there are strong winds. However, choosing a suitable mounts can be difficult. Speakers from different manufacturers have different sizes and require different-size mounts. Your safest bet is to purchase the speaker mounts from the same manufacturer that makes the speakers. Make sure that the part number of the speaker is listed specifically on the package.
There are also some universal mounts which are available that fit different sizes. Be sure that the material used is stainless steel or some other non-corrosive material. That is crucial because most likely the speaker will be exposed to rain. In that case you want to make sure that there will be no damage caused by corrosion. Further, the speaker itself has to be water resistant. There are not many speaker models on the market that are fully waterproof. However, most speakers which are designed for outdoor use have special material such as plastic which is not affected by moisture. The speaker grill itself should be made from a non-corrosive material as well.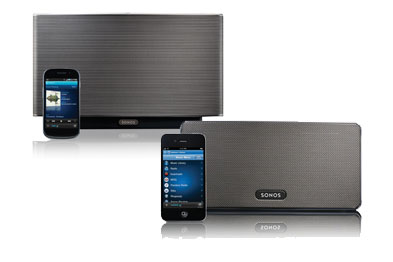 When mounting the speaker, make sure that rain water cannot enter into the speaker itself. I usually recommend to protect the speaker grill by using some cover or by tilting the speakers such that it is facing downwards. However, when determining the direction of the speaker, make sure that the front of the speaker faces towards the area that is most frequented by visitors. That will give you the most balanced radiation of the sound waves.
You are using a wireless model, choose a speaker which has sufficient operating range. Long-range is crucial for outdoor applications. Usually Bluetooth speakers don't have sufficient wireless range.